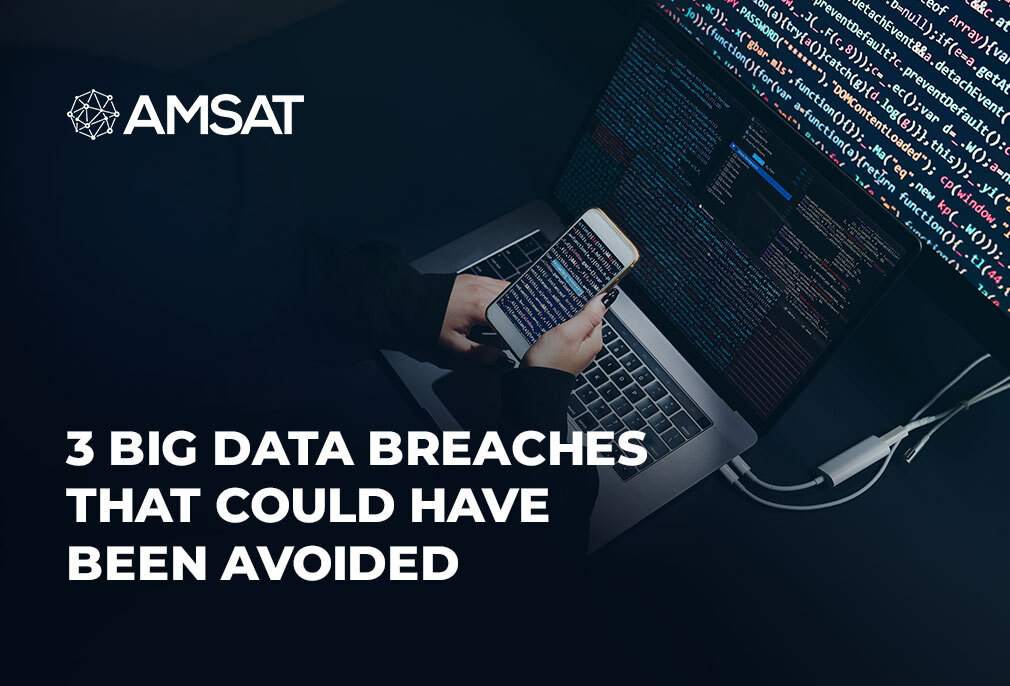 3 Big Data Breaches That Could Have Been Avoided
According to The Cyber Incident & Breach Trends Report, a greater emphasis on cybersecurity principles could reduce the number of preventable accidents, which can be brought on by anything from wrongly setup servers to human mistake. Unfortunately, even the biggest businesses and authorities commit these easy errors.
Let's examine three major data breaches that could have been avoided if the proper security measures had been in place.
Facebook's Data Breach
In the beginning of 2018, Facebook improperly shared data from more than 80 million users with the political consulting firm Cambridge Analytica. The company used the data for political advertising and other purposes without getting the users' permission.
This is Your Digital Life, an app produced by Cambridge Analytica, established an informed consent procedure for study. About 300,000 Facebook app users consented to participate in a poll for solely academic purposes. Due to a bug in Facebook's technology, the app was able to gather data on the users' followers without getting their consent.
To generate a psychographic profile, Cambridge Analytica gathered information from the user's public profile, page likes, birthday, current city, news feed, timeline, and messages. Utilizing these profiles, the business decided what form of advertising would be most successful in convincing a specific person in a certain place to vote a certain way.
If Facebook had better managed the access rights it granted to outside apps, it might have been able to stop the security breach. For instance, it might have restricted the collection of data to the roughly 300,000 Facebook users who opted in to do so rather than the millions who opted out but still had their data shared.
Even though not all businesses function as platforms like Facebook, many do connect with outside parties who have access to their data. Make sure that only the data that has been agreed upon is accessible to third parties, and stop sharing data when it is no longer necessary. This includes managing outside contractors who could occasionally have access to particular databases.
Baltimore's Data Breach
In May 2019, a ransomware attack on the City of Baltimore shut down its voicemail, email, and other crucial systems that its residents depend on on a daily basis.
The attackers encrypted the data on the compromised systems using the well-known ransomware tool RobbinHood, which analyses computer systems for weaknesses, such as holes in protocols used to enable remote access to machines. The hackers sought around $100,000 in Bitcoin for the key to unlock the data in a ransom note sent over the internet.
To restore systems and make up for lost or delayed revenue, Baltimore believes that the ransomware attack would cost the city at least $18 million. In addition to Baltimore, at least 46 ransomware assaults occurred in 2018 and at least 24 ransomware attacks occurred in 2019. Between Atlanta, Georgia, and Greenville, North Carolina, these attacks have targeted U.S. cities.
Even if not all ransomware attacks may be stopped, risks can be significantly reduced by following cybersecurity best practices. While content scanning and filtering for mail servers and networks can stop one frequent attack vector, anti-virus, anti-malware, and firewall solutions can also spot threats and close security holes.
Encrypting data and keeping secure cloud backups can significantly reduce the effects of a ransomware attack. Everything may be deleted from a computer after a ransomware attack, vulnerabilities can be corrected, and lost data can be recovered in a matter of minutes. Consumer data is not at risk of exposure, and data recovery is not cost-prohibitive.
Equifax's Data Breach
In September 2017, a data breach at Equifax, one of the biggest credit scoring companies in the world, exposed about 150 million client records.
The company had subpar security methods and regulations, and its systems were outdated, according to a House Oversight Committee investigation. For instance, months before to the hack, Homeland Security had warned the corporation about a known weakness in Apache Struts, a popular open-source web server.
The attackers opened a web shell on the server using this flaw and held onto it for more than two months. The attackers accessed roughly 50 distinct databases that held unencrypted consumer credit data using more than 9,000 searches on 265 different occasions after discovering an unencrypted file with many passwords.
To make matters worse, the organization was unaware of the data breach because the network traffic monitoring device had been dormant for 19 months as a result of a security certificate that had expired. The organization discovered the unusual online traffic right away after updating the certificate, indicating that the presence of a network monitoring solution might have prevented the incident.
A simple security patch to fix a known vulnerability could have stopped the entire attack, but there were at least two other measures to reduce the severity of the data loss. To ensure that the sensitive data was protected, the company ought to have encrypted all of its customer records and kept up its network monitoring system.
The Bottom Line
As more people and devices are connected to the Internet, data breaches are taking place more frequently. Even if not all data breaches can be avoided, the majority of them can be, and recovering from one doesn't always have to be expensive. There are easy steps you can take to defend your company against ha
Ready to
Get Started?
Our specialists are ready to tailor our security service solutions to fit the needs of your organization.