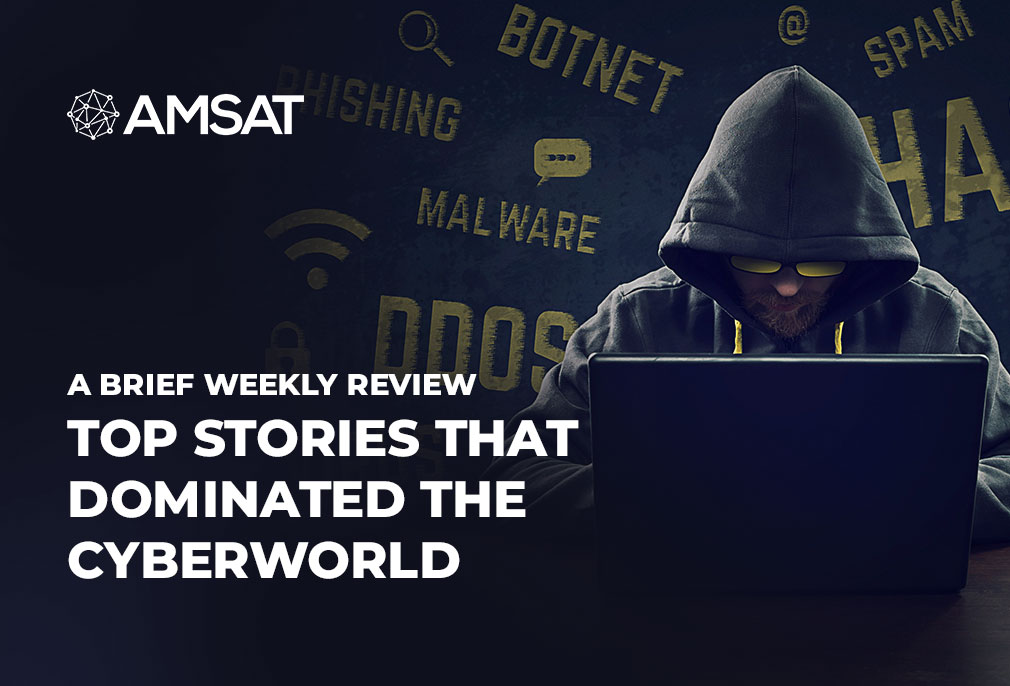 A Brief Weekly Review of Top Stories that Dominated the Cyberworld
The security landscape saw a number of developments with far-reaching consequences over the last week. From US President Joe Biden warning his Russian counterpart Vladimir Putin to take action against cybercriminals to Microsoft's decision to acquire cybersecurity startup RiskIQ, the outgoing week was replete with many headline-grabbing events.
Here's a brief review of what occurred in the outgoing week.  
Biden Told Putin to "Take Action" against Cybercriminals
In a phone call, President Joe Biden warned Russian President Vladimir Putin that he must crack down against threat actors acting in his country.
The White House said that the United States reserves the right to protect its people and its critical infrastructure from future attacks.
In his call with Putin, Biden also underlined that he is committed to sustained engagement on the wider threat posed by ransomware, as per the White House.
Last month, Biden warned the Russian president that there would be consequences for continuing cyberattacks stemming from Russia. Since then, a new ransomware attack associated with the Russia-based REvil hacking group has triggered extensive disruption.
Microsoft Set to Buy Cybersecurity Startup RiskIQ
Technology giant Microsoft confirmed it was set to drop a whopping $500mn in cash to buy RiskIQ, a cybersecurity company that provides threat intelligence and cloud-based software as a service for organizations.
Microsoft, however, declined to confirm the reported figure.
Terms of the deal, which will see the San Francisco-based company's threat intelligence services combined into Microsoft's flagship security offerings, were not revealed.
The announcement came amid a hyper-security landscape as businesses move to remote and hybrid working strategies.
Microsoft said that by embedding RiskIQ's technologies into its main products, its customers would be able to build a more inclusive view of the international threats to their organizations as workforces continue to work outside of the outdated office milieu.
Russian hacker group Went Offline, Sparking Speculations
A Russian-based hacker group, responsible for a huge ransomware assault, went offline, prompting rumors whether it was an action taken by the government.
The "dark web" page of the group known as REvil vanished some two weeks after an assault which affected networks of hundreds of businesses globally and led to a ransom demand of $70 million.
A security expert, Allan Liska, with the firm Recorded Future, said: "REvil has seemingly vanished from the dark web, as its website has gone offline."
The news came on the heels of the US President Joe Biden's repeated warning to his Russian counterpart Vladimir Putin about harboring threat actors while suggesting the United States could take action in the face of rising ransomware attacks.
Government Entities Targeted by Chinese Hackers
As per a new report from anti-malware vendor Kaspersky, a newly revealed advanced persistent threat (APT) drive targeted legions of users in South Asia, including government organizations.
Termed LuminousMoth, the activity involved cyberespionage attacks on entities since at least October 2020 but, unlike similar attacks that are highly targeted, this drive stands out thanks to its size: almost 100 victims in Myanmar and 1,400 in the Philippines.
However, the key focus of the attacks was only a subset of victims that comprised prestigious organizations, including government entities both within the two countries and overseas.
Ready to
Get Started?
Our specialists are ready to tailor our security service solutions to fit the needs of your organization.