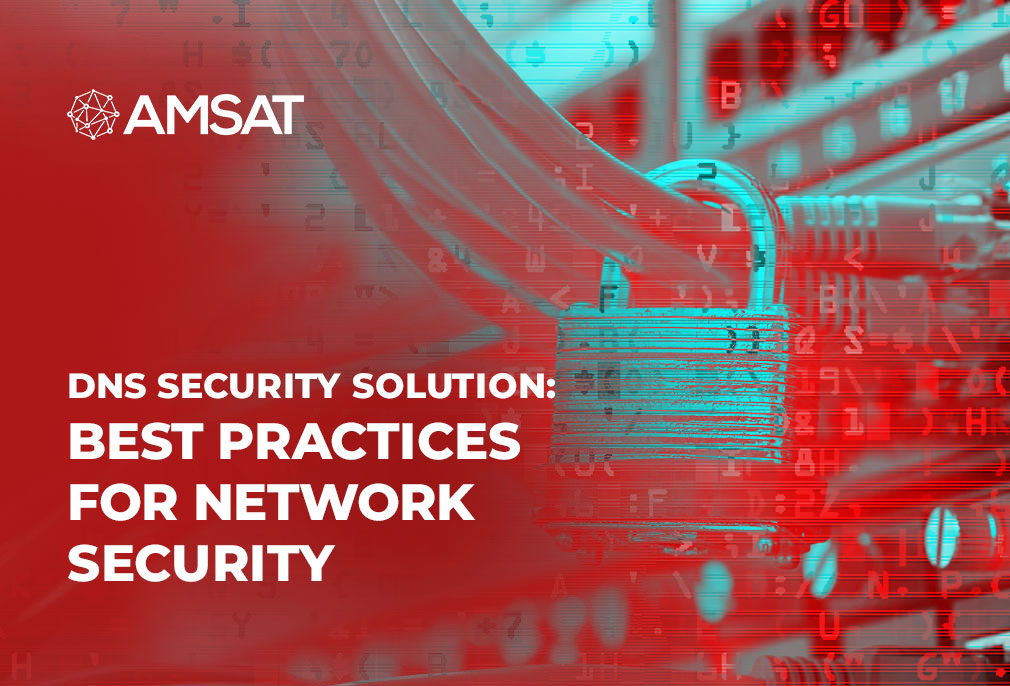 DNS Security Solution: Best Practices for Network Security
DNS attacks are always supposed to be top priority and mission-critical. Should the DNS server go offline, reaching vital services and apps will not be possible. Therefore, taking DNS security is very important. At the same time, ensuring best practices is also necessary.
DNS stands for Domain Name System. It plays a vital role in protecting us from dangerous data on the internet. Many consider it the very core of the internet. Now you may want to know what DNS does. DNS's main goal is to provide you with complete access to your network activity. It helps you detect any suspicious activity and will help you deal with it as soon as possible.
So, What Are the Uses of DNS?
It helps you gain visibility over your network activity and let you see if any suspicious activity is taking place or not.
It prevents DoS attacks (Denial of Service attacks).
It prevents a weaponized payload through Domain Squatting, or Domain Hijacking attacks.
It automatically lets data from a secured network to pass through, as it already knows that the data is safe.
DNS servers are hackers' top priority. If your DNS server goes down you can have no access to any data or service. DNS servers are hackers' arch-nemesis. Hackers' first and most important goal is to shut down the DNS servers. Companies should be investing in protecting their DNS servers with high-quality security features. Around 79% of companies faced DNS attacks and suffered great amounts of damage such as Loss of business (29%), application downtime (82%), data theft (16%), and more.
Protect Your Business from Data Theft Using DNS
Data theft is one of the hardest to detect cyber-crimes. Data theft is only detectable after the information has already gone through to the hacker. To prevent data theft real-time, DNS analytics are a requirement. This requires a feature of DNS known as DNS Transaction Inspection (DTI) to provide the detection of threats. Criteria are set and steps are taken to avoid any unknown source from stealing data from the business.
Best Practices for DNS Security
Always make sure that DNS records all the activities taking place on the server. This will provide you valuable information from where the malicious content is coming from and what their purpose is. DNS automatically detects if any trace is leading towards any cache poisoning or malicious intent. Monitoring all of this makes sure you are aware of where the attack is from and how it is affecting your business.
DNS always stores client's information in a cache for future usage. As all of your information is being stored in a cache hackers can take advantage of this. They can steal this information and exploit it in any way possible. Always make sure to lock the DNS cache so that hackers cannot access it and steal your data in any way possible. This works in such a way that if you lock the DNS cache the data inside it can only be accessed or changed before the expiry time of TTL(time to live).
There is a feature in DNS known as DNS filtering. DNS filtering makes sure to block users from gaining access to malicious websites. It automatically rejects entry into the website if the user tries to access it or vice versa, as the DNS knows that it is already malicious. It immediately cuts off all the information going to the malicious website and does not send the DNS cache to the website.
Hackers will always find a way to steal your data. To avoid this always keep the hackers on their feet by updating your DNS server regularly. This will result in the hackers not being able to gain access to your DNS server. If you update your DNS server, regularly better security features will be added to it, which will keep your DNS server safe and secure.
For more information about DNS security, scroll through the infrastructure management on our website.
Ready to
Get Started?
Our specialists are ready to tailor our security service solutions to fit the needs of your organization.