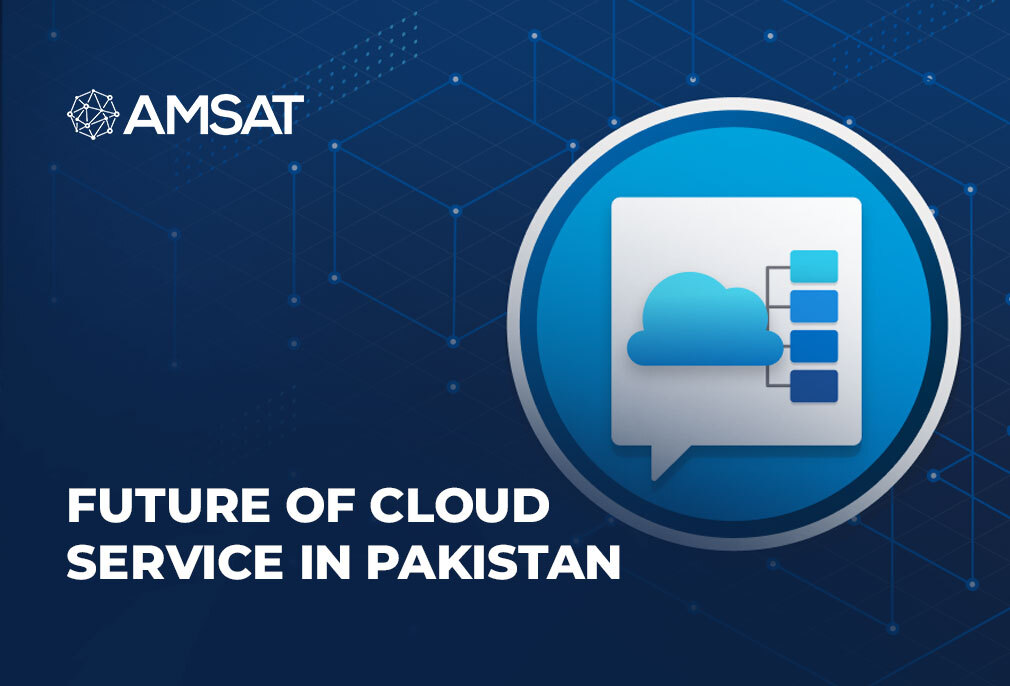 Dealing with cyber-threat: a complex challenge
Businesses of all sizes, in all sectors and regions, are converting to cloud computing. According to a survey, adoption of both private and public clouds has grown over the past 12 months. Joining cloud services has several benefits for all enterprises. For autonomous computing power, data storage, data management, and other uses, cloud computing has become suitable. It offers one of the most dependable and complete solutions for data management and storage. The management tools and security features have a role in choosing a framework. Cloud systems have the ability to adjust to both recurring factors and more recent developments. There are several different cloud services on the market, including Amazon AWS, Google Cloud, and Microsoft Azure.
Cloud Service in Pakistan
Thanks to the perks associated with cloud computing system, such as automatic backup, competitive advantage, flexible capacity, the trend of using cloud services is on the rise in Pakistan. Cloud computing is available in Pakistan across various industries, including banking, enterprises, education, and the public sector. Pakistan has the 25th-largest economy in the world, with its population approaching a whopping 300 million. The IT business in Pakistan is growing rapidly, thus the future of cloud services is highly promising. In the following paragraphs, you will read more about cloud computing and how it is being used in business.
Prompt deployment
New cloud computing instances can be handled quickly due to the spinning capabilities. Software development has changed in terms of its speed and agility thanks to cloud services. The application architecture and new concepts have been designed and tested by the service providers without relying on cumbersome procurement processes and hardware constraints on-site.
Automatic updates and integration of software
New software versions must be easily deployed and tested in a cloud environment for continuous delivery and integration to work. It enables the weekly and monthly release of more features and a high rate of product innovation for the end-users. In contrast, the cloud environment interfaces with popular DevOps tools and logging frameworks. It looks for and keeps track of production problems.
Data security
It is one of the main issues facing all firms, regardless of size or industry. Data breaches and cybercrimes can completely wreck a company's revenue, brand positioning, and client loyalty. Cloud services provide a number of contemporary security elements that guarantee the handling and storage of data. Baseline security measures are put in place by cloud storage providers for their business platforms and data. The cloud technology helps the Pakistani industry benefit from encryption, access control, authentication, and other features.
These cloud services, which make use of cutting-edge technology, will not only be helpful to you but also to your family as a whole. Let's start with the advantages you'll probably experience if you use cloud security services.
Protects against cyberattack
Globally, cybercrime is on the rise, and Pakistan is no exception. This can happen in a number of ways, such as when your network or system is the target of a cyberattack or cybercrime, or even merely when someone has a poor connection to it. All things considered, the ability of hackers to access the device's data gives them access to all of an individual's personal data, including all of the passwords they use or choose to write down. These could be stuff like passwords, banking information, social security numbers, etc.
The typical cost might be between $300 and $600 if the security service that gave you security fails. It's ideal for businesses to ensure that they put effective security measures in place because that turns out to be rather pricey.
Additionally, many types of standard security systems won't be able to identify issues when the original hardware is damaged or doesn't perform as promised. Instead, they will inform users of any potential problems.
In addition, many businesses use automated equipment to reduce costs. They typically have a fingerprint scanner, Bluetooth and Wi-Fi compatibility, video conferencing capabilities, USB and external drive support, automatic update features, and many other features. Because of these characteristics, you wind up paying less and having greater security while spending less time on the road.
Small businesses use mobile applications
Small businesses frequently use mobile applications used by mobile phone users to their advantage in order to stay competitive in the modern digital environment. While many small businesses have experienced the positive benefits of these apps, like cost savings and increased revenue, many have also experienced negative effects. Thankfully, there are certain advantages to employing cloud computing services while creating mobile apps.
Improved effectiveness to produce more value
Employees may create, edit, and share data digitally from anywhere at any time thanks to cloud services. It can be a terrific way for business owners to save time that would otherwise be used for, among other things, marketing, sales, customer service, employee communications, finance, and administration. The cloud solution also allows business owners more control over their staff and customers. Teams may easily keep track of activities with the help of these programs. Employees can also run meetings swiftly and effectively while concentrating on the important issues.
Conclusion
The use of cloud-based applications is widespread, spanning all government sectors as well as the manufacturing, banking, and telecom industries. In fact, it is a useful and affordable solution for the Pakistani commercial sector. Applications that are supported by the cloud are preferred by startups' customer and supplier sides.
Additionally, using cloud services enables managers to develop more practical solutions that boost productivity and increase profits. A company can contribute to the creation by employing cloud services by simply submitting the required information. Once manufacturing has begun, workers can go ahead and send these documents to the relevant division.
Ready to
Get Started?
Our specialists are ready to tailor our security service solutions to fit the needs of your organization.