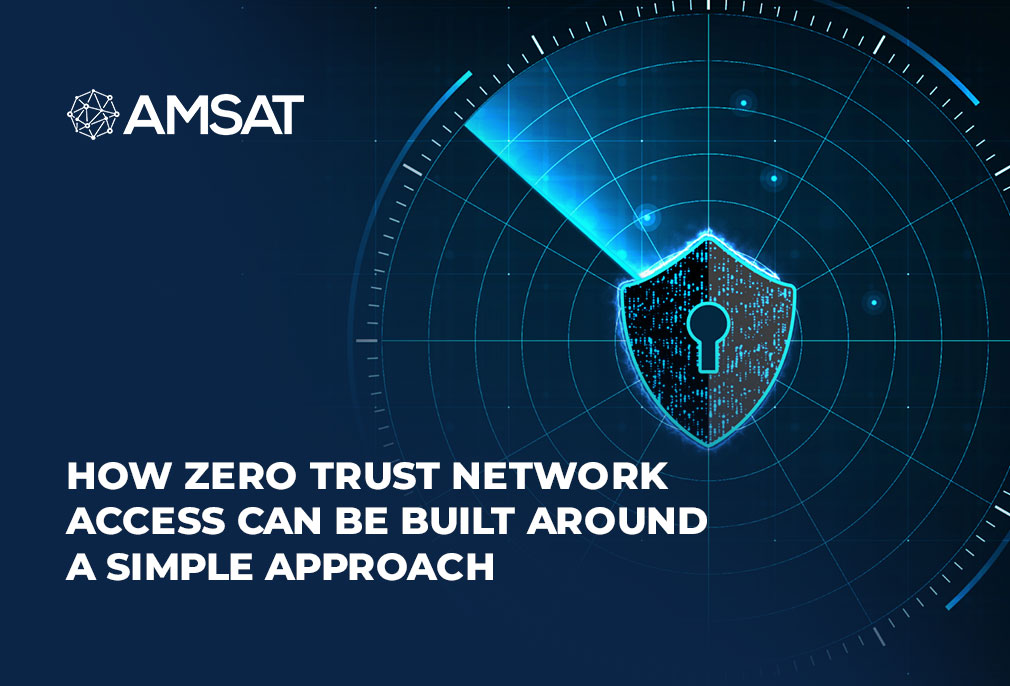 How Zero Trust Network Access Can be Built Around a Simple Approach
We have a hard time deciding who to trust in a world where network surveillance is omnipresent. Can we trust that our online communications will be secure from prying eyes?  Certainly not.
Whistleblowers like Edward Snowden and Mark Klein have exposed the resolve of government-sanctioned spy rings. The news that they had gained access to huge corporations' datacenters stunned the entire world. But why is that? Isn't it exactly what you'd do if you were in their shoes? Especially if you knew there would be no encryption on the traffic?
The goal of zero-trust is to solve the challenges that come with putting our faith in a network. Instead, it is plausible to protect network communication and access so well that the transport layer's physical security can be ignored. This is, without a doubt, a tall objective. The good news is that we now have some very good crypto, and with the correct automation technologies, this vision can be realized.
Businesses wanting to stay compliant, prevent potentially catastrophic breaches, and keep their data properly safe are facing new challenges as a result of the hybrid remote dynamic. Companies and their security/IT teams will have their hands full in the next years as a result of the numerous cybersecurity problems they will encounter.
The way we think about network security is evolving. With the worldwide zero trust market expected to reach $52 billion by 2026, it's evident that many firms are paying more attention to zero trust, which places a greater emphasis on data and the people who use it. Companies must deploy easy-to-use solutions designed around cloud flexibility and true zero trust access (ZTNA) to meet the demands of the new "working from anywhere" era, which will help them secure their systems, remove excessive access, and isolate risk.
The New Security Landscape for Companies
SMBs and larger corporations have had to undergo quick digital transformations, requiring all of their staff to get online. Over the last year, businesses have seen a 400 percent surge in hacks and cybercrimes, which include phishing, dangerous URLs, email compromise, malware, ransomware, and more.
When it comes to data security, it's a whole new world. In the past, suppliers would tell you how to utilize their products and force your company to adapt its environment to fit their software. This should no longer be the case; the essential technology should adapt to the current environment of the business in order to support this change, not the other way around.
Connecting users from various sources and locations to the working environment is one of the most difficult difficulties now facing enterprises. Businesses now have interconnected and dispersed information assets, necessitating adaptive and adaptable solutions that can effectively transition them from their present complex ecosystems to a single comprehensive solution that provides identity-based secure connection.
Like artificial intelligence (AI), zero trust has become a term in the digital world, but few companies have a firm grasp on it.
If a zero-trust provider, for example, is able to add himself or a separate employer as a user, a huge attack vector is exposed, allowing anyone to access assets through the system that is designed to keep them safe.
How Businesses Can Prepare for the Future
According to a recent McKinsey report, hackers are increasingly targeting insecure home networks and smart devices, and this new landscape will allow the cybersecurity solutions market to grow exponentially in the coming years.
Businesses of all sizes are vulnerable to cyber-attacks these days, and they must ensure that they have a strong security strategy in place. The ability to link their whole workforce to apps and resources within their complex systems, as well as improve how they employ cloud-based security solutions, is crucial for corporate environments in particular.
When it comes to successful cyber defence, businesses, particularly larger ones, must consider a number of aspects. Security teams must be proactive in recognizing where potential attacks may emerge in the future in order to comprehend the potential cyber hazards to an enterprise.
Takeaway
Companies should look to new zero trust models that can help strengthen their security posture as well as threat intelligence and assessment as the global workforce shifts to a remote (or at least partially remote) environment, which appears to be a permanent trend.
Businesses must integrate next-generation technologies that are flexible and built around ID-based connectivity in order to prosper. They also require dispersed models that completely integrate a company's existing sites and cloud resources into a simple solution that provides the flexibility that businesses demand today.
Zero-trust network access entails constant identity verification before users are permitted access to all interacting entities inside the enterprise, securely connecting distant and onsite users to the workplace.
Businesses must embrace a true forward-thinking approach based on simple, intuitive, and low-complexity solutions. To comprehend the possible cyber hazards to an enterprise, security teams must use a zero-effort, zero-trust approach, allowing them to be nimble and proactive in predicting future threats.
Ready to
Get Started?
Our specialists are ready to tailor our security service solutions to fit the needs of your organization.