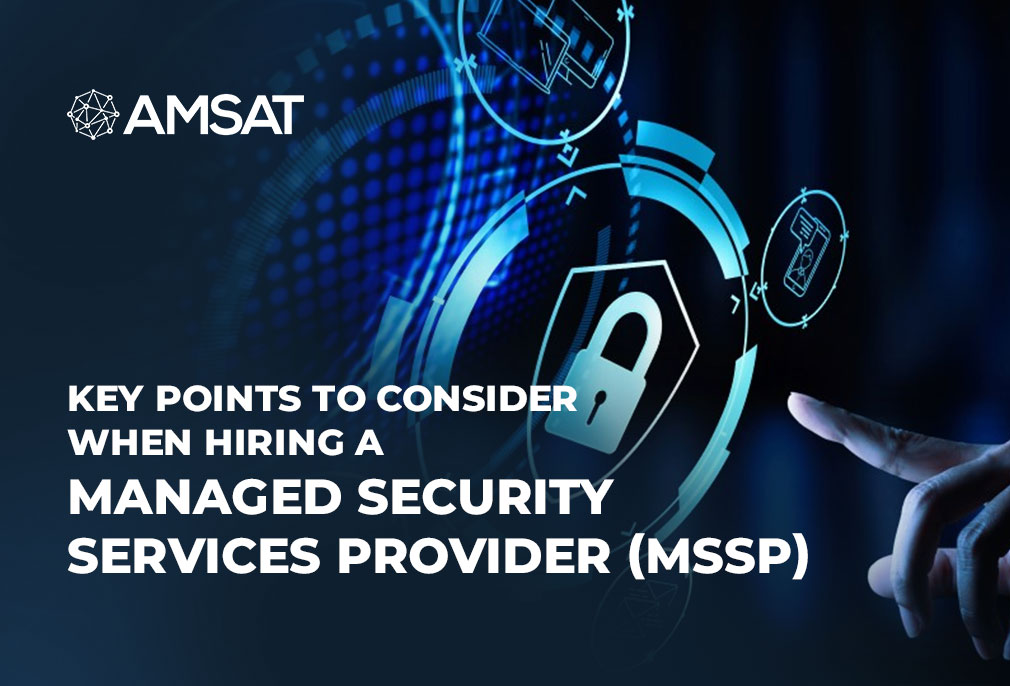 Key points to consider when hiring a Managed Security Services Provider (MSSP)
A managed security service provider can be a windfall for a number of businesses. In fact, hiring one can mean you no longer have to worry about risks that an organization is ill-equipped to handle in-house for any reason such as a dearth of resources or expertise. Seeking a professional provider lets employees concentrate on their own vital tasks, without taking on the additional responsibility of security management.
Professional help in this field also enables security monitoring outside of office hours. The following guide tells you what you should be looking for in an MSSP, to get the best for your business.
Reputation
Putting your company's security in the hands of an external provider is not something that should be taken for granted. You need to be sure that the team tasked with shielding your assets knows precisely what they're doing and have the reputation to demonstrate it.
Asking important questions will help: determine how long a possible provider has been active in the industry and look at feedback they've received from other customers. A provider's status will give you a good idea of their competences and by doing slight research you can ensure that they'll be able to deal with your security issues.
A sound understanding of your business
A good provider should always have a detailed appreciation of your business and the rules and regulations that must be followed within it. It is important for them to take these guidelines seriously and ensure that key data is secured, allowing your business to continue to defend its customers. If an MSSP has other customers in a similar line of business to your own, they might be highly appropriate. Make sure that any potential provider is committed to complying with your business's specific requirements.
Service level
It's important to find a provider that offers the superlative level of service. While this may sound too good to be true, MSSPs differ in the service level they provide and not all will fit your company's needs. Some providers offer a full incident response system while others focus exclusively on supervising for intrusions. Some will have knowledge in specific fields of security, which may or may not be valuable to you, depending on what you're looking for. Deliberate whether you need help with only specific security devices, or are looking for a more comprehensive end-to-end security service.
Customer support
Customer support is the key element of a quality managed security services provider. Some of the best support to the customers, given the fact that security breaches can occur at any time of the day, and you might find yourself seeking support beyond normal working hours. In addition to good access to support, the level of help provided should also be of the highest quality. After all, you want a provider to explain various procedures and respond to all important and not-so-important questions. If you're not getting adequate support from an MSSP, you should consider whether they're worth keeping around.
Security measures
All MSSPs should be overseeing for invasions and keeping your business safe from the more palpable threats, but how striking is their approach really? A great provider will constantly be vigilant about new threats and will keep their defense approaches up to date by evolving and adapting as security threats change and new technology can be applied. For after all, you seek a provider who is always ahead of the game, which will eventually positively affect your business.
In a nutshell
Staying protected is key in business, so do proper research when looking to hire a new MSSP. No one can take the security of their company for granted, and those who rely on run-of-the-mill MSSPs in order to save a few thousand bucks will do so only to their own detriment.
Ready to
Get Started?
Our specialists are ready to tailor our security service solutions to fit the needs of your organization.