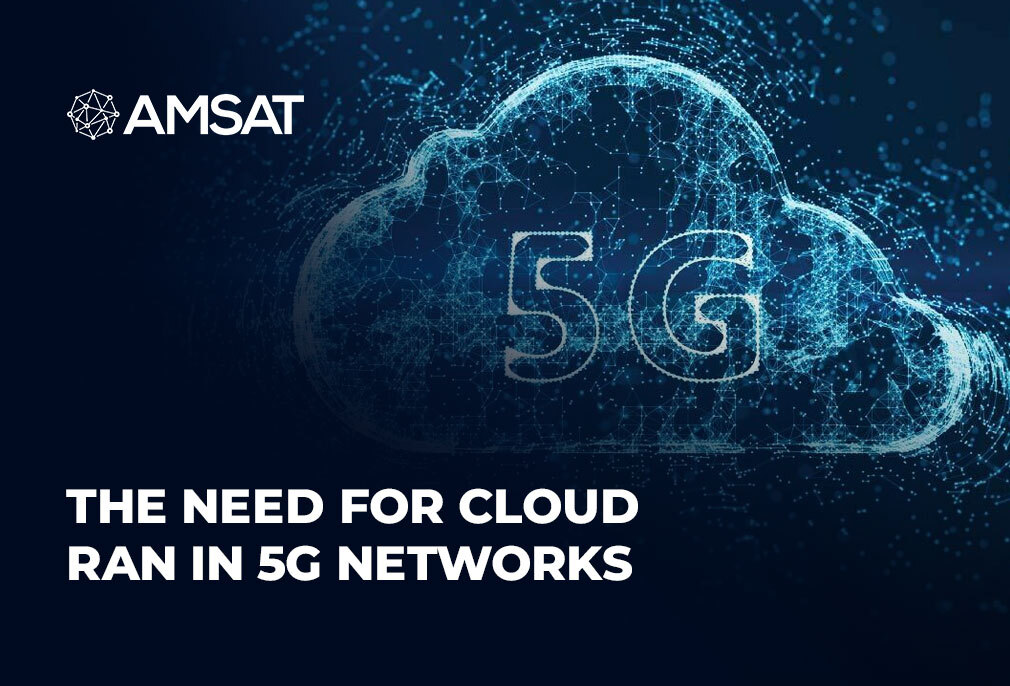 The Need for Cloud RAN in 5G Networks
Technology for 5G is far more than you might initially imagine. It is an improvement over 4G LTE and the next generation of wireless and mobile communication networks. With adaptable radio interfaces, it incorporates a variety of services, including WiFi. Due to the rapid adoption of 5G, the total monthly market value of mobile data traffic is predicted to reach 220.8 million gigabytes by 2026.
Human-to-human and human-to-machine communication is made easier by a 5G network. Even machine-to-machine communication services are run by it. We call this the Internet of Things (IoT), which encompasses technologies like self-driving cars, drones, industrial robots, and smart cities.
A few years ago, the IDC forecasted that by 2025, there will be 55.7 billion connected devices, with three-fourths of them linked to an IoT platform. Additionally, it was predicted that by 2025, the amount of data produced by IoT devices might reach 73.1 zettabytes.
A 5G network has substantially quicker data transmission and reception rates. New applications, super-connectivity, increased data flow, and better bandwidth are all made possible as a result. Higher mobility is made possible; for instance, we can communicate reliably with high-speed trains.
About Cloud RAN
The utilization of radio access networks is one of the facilitators of the 5G requirements due to the evolution of wireless cellular generations throughout time (RAN).
When it comes to achieving capacity and performance targets in a 5G network, all of the objectives we're attempting to accomplish through the use of an architecture like CRAN are based on the constraints and realities of the physical layer. Cloud RAN, also known as CRAN, is a relatively new radio access network (RAN) technology that utilizes a centralized cloud computing-based infrastructure.
Prior to Cloud RAN, RAN network implementation required specialized embedded hardware. The operations that would be performed on such hardware are virtualized with the aid of CRAN. Additionally, it enables businesses to run other cloud-based applications on the same infrastructure.
Basic CRAN Architecture components
A stable CRAN architecture is made up of the fronthaul or transport network, baseband, unit pool, and RRH or RRU entities.
RRU entities
A wireless network that connects other wireless devices, much like conventional wired networks, makes up an RRU entity.
Base Band Unit Pool
Combining a Base Band Unit (BBU) pool at a central site, such as a data service center. Numerous BBU nodes are in charge of dealing with on-the-fly information processing and storing in a very effective way.
CRAN System Structures Overview
Depending on the needs, the cloud RAN infrastructure can be divided into three groups. These are:
Total centralization
The architecture is easy to use because all MAC and layer functions are processed by a central CRAN architecture into BBU pools, where the BBUs maintain and process all resources.
Partly centralized
Physical layers in a centralized CRAN structure are handled by RRU entities, and MAC or network levels are handled by BBU pools. It lowers excessive overheads and makes the Cloud RAN architecture's calculation process simpler.
Centralized hybrid
In a hybrid CRAN structure, the RRU entities and the BBUs partially take care of the physical layers. The RRUs are in charge of cell-specific responsibilities, while the BBUs are in charge of the costs related to energy and communication.
CRAN's Function in 5G Networks: Creating the Network of the Future
It appears that the CRAN infrastructure has the capabilities required for the reliable and cost-effective development of 5G networks all over the world.
The Cloud RAN may be optimized in the best way possible to satisfy network requirements and ensure smooth operations at all times thanks to the numerous components and structure formats. The route may be broken down into these five steps, and CRAN can play a significant part in the worldwide deployment of 5G:
Evaluation
It requires a thorough examination of all the hardware parts, RAN programs, and cloud servers that will be employed in the construction of the CRAN architecture. All applications must be compatible with each other and the existing platforms in order for deployment to function properly and run smoothly.
Virtualization
It is a reasonable place to start when deploying flexible and distributed edge placement.
Cloud-Native Realization
It permits independent scaling of the centralized and user planes, assisting in the flexible deployment of networks.
Cloud-Native Realization of DU
It handles the difficulties associated with choosing servers, cloud infrastructure, power effectiveness, and security.
Introduction to Cloud-Native SMO
RAN programs should be used to advance innovation and lay the groundwork for network deployment.
Key Advantages of Cloud RAN Structures
Cost-Effective
The flexibility provided by CRAN's infrastructure makes incorporating it for network deployment cost-effective. Because it enables the distribution and optimization of its structure to fit various deployment objectives, it lowers overhead and total ownership costs.
Appropriate for Needs with Low Latencies
Low-latency requirements are suitable for the Cloud RAN design. To provide consumers with high-speed network coverage on wireless networks, networks with high bandwidth rates might be built. Low latency makes data processing and transfer more convenient and easier to optimize for various needs.
Support for Platforms Based in the Cloud
The infrastructure and other sourced technologies can be reused and further used to support cloud-based platforms, technical aid, and other requirements that can more easily improve network rollout.
5G Networks' Cloud RAN: An Exciting Future Awaits
Between 2019 and 2026, it is expected that the global CRAN market will generate $1,611 million in sales and expand at a CAGR of 10.4%. It will be possible to support 5G network services with technology that is both dependable and secure thanks to cloud RAN.
Network providers will have other opportunities to create services that customers enjoy and to conveniently address all of their network demands.
Ready to
Get Started?
Our specialists are ready to tailor our security service solutions to fit the needs of your organization.