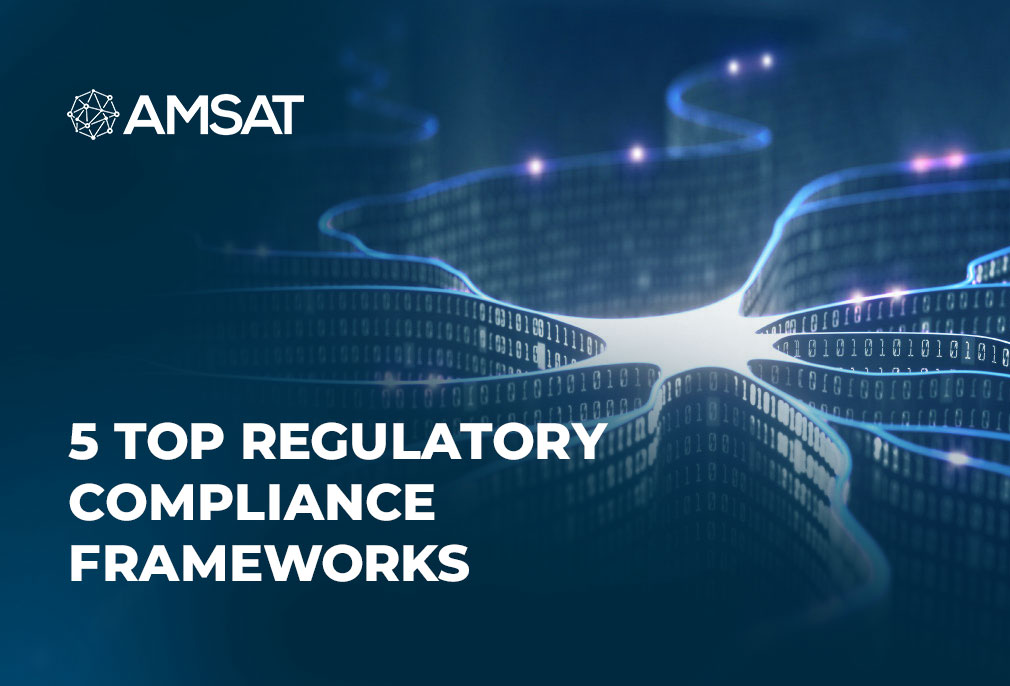 Dealing with cyber-threat: a complex challenge
To keep abreast with industry best practices and to adhere to technical and other requirements, enterprises today often use frameworks to ensure cybersecurity compliance. These frameworks provide best guidelines to help improve security, enhance business processes, meet regulatory requirements, and carry out other tasks essential to attain specific business objectives such as breaking into a particular market niche or selling to government institutions.
There are a number of such frameworks, and the recommendations set out in them can impose tough and often costly requirements on enterprise resources, not least in circumstances where an enterprise is bound by a host of supervisory compliance regimes
Cybersecurity Compliance Frameworks
These frameworks typically provide recommendations on executing and managing the several aspects of a security program, such as perimeter defense, access control, authentication, encryption, monitoring, reporting, incident response, and risk management. They may also give guidelines on best practices, and fields that should be encompassed in cybersecurity awareness training.
These frameworks approach these matters in a particular way, typical of its particular design, and are likely to be influenced by the industry standards or market sector for which they have been designed.

The following are some of the leading frameworks highly recommended for cybersecurity compliance purposes.

Consortium for IT Software Quality (CISQ)
This specific framework has developed standards for automating the measuring of structural quality and the size of software applications. The standards were drawn up based on exploits and flaws recognized by the Open Web Application Security Project (OWASP), the SANS Institute, and Common Weakness Enumeration (CWE). The standards of this framework are generally used in handling risks like application security.
Control Objectives for Information Related Technology (COBIT)
More than 25 years ago, the Information Security Audit and Control Association (ISACA) introduced the Control Objectives for Information Related Technology (COBIT) framework to highlight the issue of risk reduction in financial institutions. The latest review of COBIT comprises best practices for aligning information technology functions and procedures and connecting these best practices to business plan.
Federal Risk and Authorization Management Program (FedRAMP)
This framework provides a standardized way for government agencies to assess the risks of cloud-based software solutions and infrastructure platforms. The framework allows existing security evaluations and packages to be reused across many government organizations and is based on the constant monitoring of cloud products and services for real-time cybersecurity.
National Institute of Standards and Technology (NIST)
This is a division of the US Chamber of Commerce, which deals with cybersecurity issues impacting the operators and managers of serious infrastructure. NIST's recommendations for manufacturing, quality control, security, and other matters are grounded on the outcomes of consultations with security industry specialists, government agencies, and researchers. The framework offers a set of controls and balances to help infrastructure operators to manage their cybersecurity risks.

Privacy Shield

The Privacy Shield Framework was recognized to substitute the US-EU Safe Harbor rules which were issued to ensure that US companies complied with European Union (EU) data protection standards when shifting EU data across borders. The framework was intended to minimize and alleviate the risk of meddling when data is transferred between the EU and the USA.

Ready to
Get Started?
Our specialists are ready to tailor our security service solutions to fit the needs of your organization.