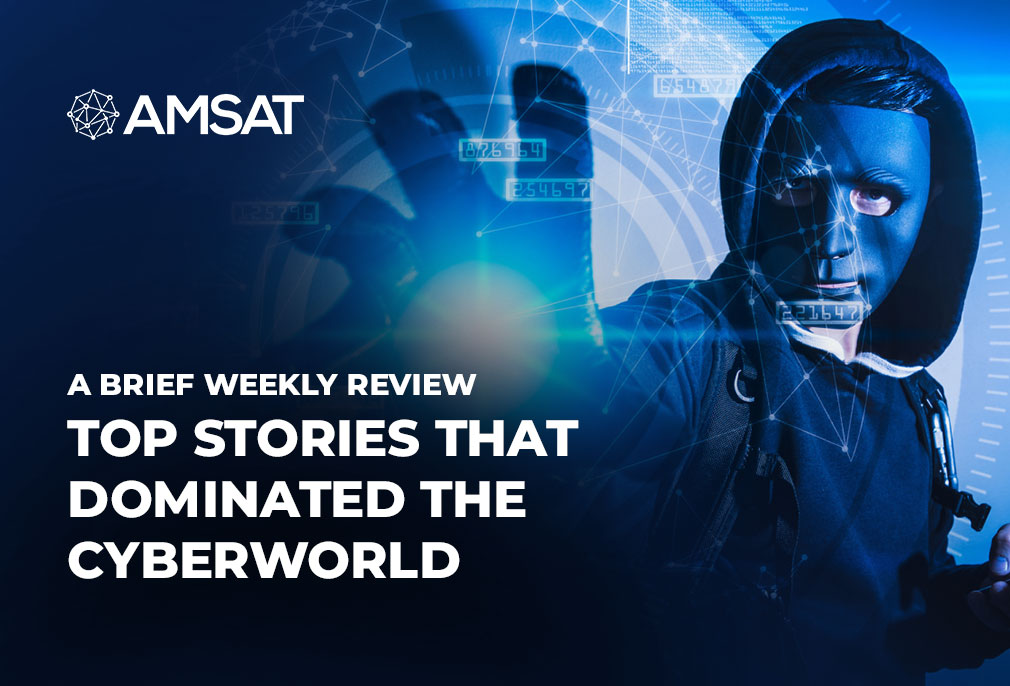 A Brief Weekly Review of Top Stories that Dominated the Cyberworld
The outgoing week saw a number of events that had far-reaching effects on the cybersecurity landscape.  From China passing a strict new online privacy law to US and Singapore signing memorandums of understanding, the world of security was replete with some extraordinary developments.
Here's a brief review of the major developments of the past week.    
China Okayed Stringent New Online Privacy Law
China passed a comprehensive privacy law with the aim of stopping companies from gathering important personal data, as the country faced a surge in internet scams.
Green-lighted by China's leading lawmaking body, under the new rules, state and private businesses dealing with personal information would be required to decrease data collection and acquire user consent.
However, the Chinese state security system would maintain access to a wide range of personal data. Beijing has long been blamed for exploiting big tech to hasten repression in the northwestern Xinjiang province and somewhere else.
US, Singapore inked MOUs to broaden collaboration in cybersecurity
As per reports, the United States and Singapore signed a spate of memorandums of understanding (MOUs) to extend cooperation in cybersecurity across many fields such as finance, defence, and research and development. Such measures would include further information about sharing, joint exercises, and competency development. 
Three MOUs were inked as part of US Vice President Kamala Harris' three-day visit to Singapore this week. 
One of these involved an agreement between Singapore's Cyber Security Agency (CSA) and the US Cybersecurity and Infrastructure Security Agency (CISA) to widen collaboration in cybersecurity beyond data sharing and exchanges. The two government agencies will seek to include new areas of support in important technologies as well as research and development, amongst others. 
US Tech Companies Pledged Billions to Boost Cybersecurity Defenses
The White House announced that some of the top technology firms of the United Stated had pledged to invest billions of dollars to improve cybersecurity infrastructure and to train workers.
The meeting, in which President Joe Biden also participated, was held during a persistent stretch of ransomware assaults that had targeted important defenses, in addition to other illegal cyber operations that U.S. authorities have associated to foreign threat actors.
The US government had been asking the private sector to play its role to boost cybersecurity defenses against those highly sophisticated attacks which President Biden referred to as a "core national security challenge" for the United States.
Ready to
Get Started?
Our specialists are ready to tailor our security service solutions to fit the needs of your organization.