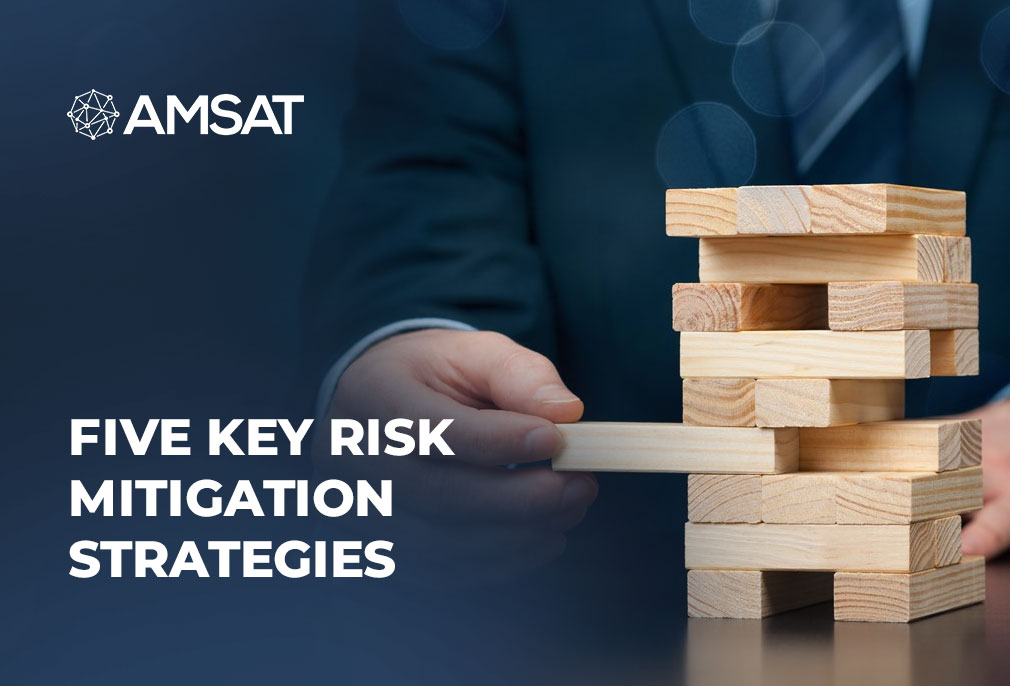 Five Key Risk Mitigation Strategies
When a production team kicks off a new project, there are integral risks that can be connected to a project's processes. Nevertheless, there are approaches that can help alleviate these risks as well as anticipating the repercussions of these risks. These approaches can be used to recognize, evaluate, and examine risks and any associated consequences.
What is risk mitigation?
Risk mitigation refers to the method of planning and developing approaches and options to decrease threats, or risks, to the objectives of the project. A project team might enforce risk mitigation tactics to recognize, oversee and assess risks and implications integral to executing a specific project, such as new product creation. The process also comprises the actions put into place to handle issues and impacts of those issues concerning a project.
Five risk mitigation strategies with examples
Appropriate risk mitigation involves first identifying potential risks to a project—like team turnover, product failure or scope creep—and then planning for the risk by implementing strategies to help alleviate or halt the risk. The following strategies can be used in risk mitigation planning and monitoring.


Assume and accept risk
This strategy can involve alliance between teammates to spot the possible risks of a project and whether the effects of the recognized risks are satisfactory. Teammates are also likely to recognize and presume the possible flaws posed by the risks, while identifying risks and associated implications. This approach is commonly used for detecting and appreciating the risks that can impact a project's productivity. The objective of this strategy helps bring these risks to the company's attention, allowing everyone working on the project to have a mutual understanding of the risks and implications involved.
Risk avoidance
The avoidance strategy presents the accepted and assumed risks and consequences of a project and presents opportunities for avoiding those accepted risks. Some methods of implementing the avoidance strategy is to plan for risk and then to take steps to avoid it. For example, to mitigate risk on new product production, a project team may decide to implement product testing to avoid the risk of product failure before final production is approved. And this can be performed in these two ways.
Mitigation of performance risks, such as inadequate resources to carry out the work, insufficient design or poor team dynamics, can let a project team recognize possible methods to steer clear of these types of risk circumstances that may cause issues with project performance. For example, a production team might test more robust product resources to evade the risk of product fiasco with less durable resources.


Circumvention of schedule implications can be executed by recognizing issues that could arise, affecting the timeline of the project. Vital deadlines, due dates and final delivery dates can be impacted by risks, such as being excessively hopeful about the timeline of a project. The avoidance approach can help the project team strategize ways to avoid schedule conflicts. And this can be done by creating a managed schedule that demonstrates specific time allowances for planning, designing, and making changes as needed.
Controlling risk
Teammates are also likely to enforce a control strategy when reducing risks to a project. This strategy works by considering risks recognized and accepted and then taking actions to decrease or remove the effects of these risks. The following examples highlight how control methods can be implemented for risk mitigation.


Transference of risk
When risks are identified and taken into account, mitigating the consequences through transference can be a viable strategy. The transference strategy works by transferring the strain of the risk and consequences to another party. This can present its own downsides, though, and when an organization enforces this risk mitigation strategy, it should be in a way that is acceptable to everybody involved.


Monitoring risk
Supervising projects for risks and consequences involves watching for and recognizing any changes that can affect the impact of the risk. Production teams might use this approach as part of a standard project appraisal plan. Cost, scheduling and performance or output are all features of a project that can be supervised for risks that may emerge during completion of a project. For example, a finance team or budget committee can assess and review risks to cost by generating a reporting routine to outline each expense of the company. This approach works by letting teams constantly measure the budget and change any cost plans accordingly.
Ready to
Get Started?
Our specialists are ready to tailor our security service solutions to fit the needs of your organization.