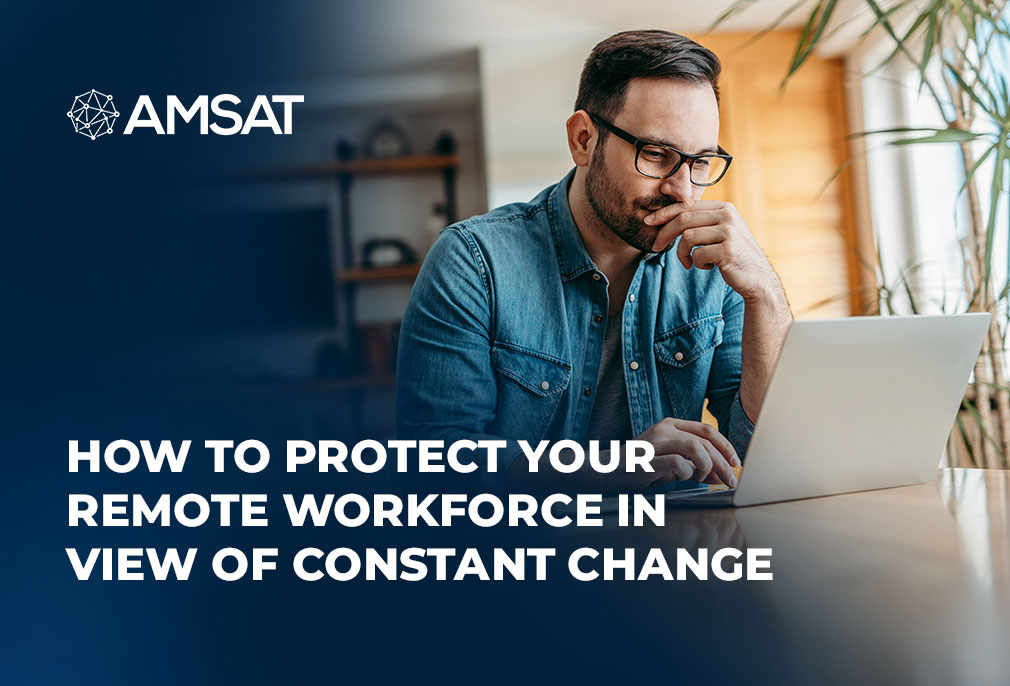 How to Protect Your Remote Workforce in View of Constant Change
Let's face it. A remote workforce under persistent threat requires continuous execution and opportune responses. Although network and online security are serious issues, for most infosec teams, there is real cynicism about whether all the security features they've installed and all the rules they follow are actually discouraging threat actors. Is anyone really safe, especially in the wake of the terrible SolarWinds and Microsoft Exchange hacks? But assume you're one of the few who haven't spotted any network invasions. Is it because your security tools are working really well? Does it mean that hackers have thrived, but managed to hide their invasion? Or could it be that you've, one way or another, been spared by cybercriminals?
Theoretically, it could be any of these. But you have possibly heard the famous claim that there are only two types of network owners: those who've been hacked, and those who've been hacked but are still not aware of it. While that may be a bit of exaggeration, the fact is that the online world is awash with mean actors and bots — always finding ways to slip into organizations' networks and cause harm. So even if you haven't spotted any attacks or breaches, that doesn't mean it's time to kick back and relax. Ensuring data security and protection is key.
A study at the University of Maryland found that network attacks are basically constant — and that every computer with internet access is being attacked, typically, once every 40 seconds.
Nevertheless, that's just the tip of the iceberg: hacks are far more prevalent if your network contains high-value information.
These statistics, though alarming, only tell half the story. They were collected prior to the Covid-19 pandemic, suddenly driving millions of office workers to work from their homes. Since that time, cyber-attacks have become a dime a dozen. Using the extended attack surfaces and end points offered by work from home (WFH) remote connections, threat actors have found a stockpile of new flaws to exploit. The situation has been further exacerbated by the ensuing excess on corporate VPNs, as well as the consistent shortcuts that remote workers have felt indebted to take in order to reach their colleagues — shortcuts which mainly circumvent existing security protocols.
Today, over a year after the Covid-induced lockdowns first arisen, there appears to be an agreement that many employees will not return to their earlier full-time office environment. Some businesses have even gone to the extreme of closing down or selling their office buildings in recognition of what may be a permanent shift to home-based work. Far more believe that a hybrid pattern — in which employees come into the workplace on alternate days or on special occasions, but mostly work from home — will be a lasting legacy of the pandemic.
IT teams around the globe have done an astonishing job of turning support away from familiar centralized work settings and towards their newly decentralized remote workforces.
Several reports claim that employees' output and work-life balance have improved since the start of the WFH drive. But it also means that certain security measures now need to be re-engineered into more organized, robust, and high-capacity methods.
With so much changing, security teams need to frequently, or even unceasingly, evaluate their security posture to find and remediate any possible flaws. Change is continuous, and the last year has taught us that security teams ought to be agile and ready to acclimatize to the new normal at all times. Security is never inert, and networks will always be evolving, so ensure you're constantly validating your security stance and ready for whatever comes next.
Ready to
Get Started?
Our specialists are ready to tailor our security service solutions to fit the needs of your organization.